listening to: Marques Housten, do you mind......(smoooth).
Just finished these 3 drawings for the Financial times magazine. Is the first part of a 2 week job. So when you all get your FT delivered this weekend whiloe drinking your capachinos on saturday morning you can view our drawings and read all about what JP morgan got up to a few years ago and its knock on effect on the economic world. This has been a super fun challange for me knowing very little about the economy either here in the UK or in Aymericaahh.
As we come to the end of April i have been thinking muchly about the past 2 months. We have been lucky enough to work on some ace projects with some lovely people. I have finally settled in to what i am doing and am feeling fortunate to hangout with and meet some brilliant people. This month I have felt free of mind and happy. A wave of Fear and loathing crept up on me yesterday that i need to shake and embrace what i am doing in and out of the studio. Horray for the world, seeing, listening, meeting, experiencing. Appologies that this is less work related but it all works together in one beautiful mess of life right?
One of our posters was featured on the excellent Grainedit. In an article about the new
ADVICE POSTCARD BOOK
.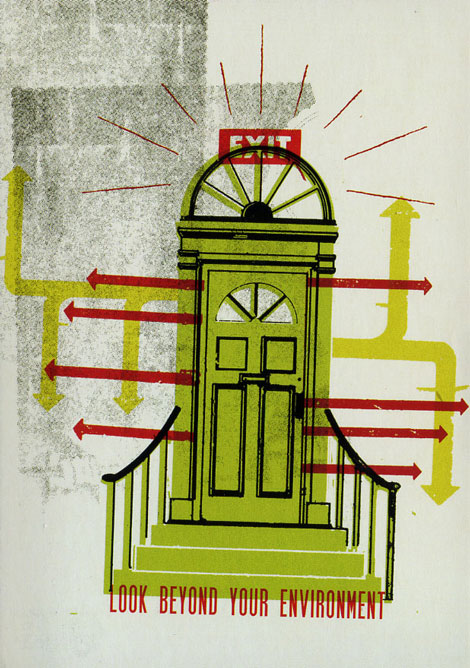 This songis pretty much huge....
Friday - Had to sad sad fairwells to good a friend and get strange on caffinated versions of sailor jerries. too much good fun fancie dressing and a killer DJset byTelegrammes very own Chris Gove, ensued dancing and partying late late througout the night. and fuzzy heads on a very veryearly saturday morning.
Saturday- The Awesome
Pulled apart by horses
played a super ace shout along set at the always funand perpetually spring brocken ROTA. Found out that Singer and all round super nice man Tom was part of the Ace
Nous Vous Collective
in leeds. Might have managed to bend his very tired ear and twist his arm in to working on the shhhh its a secrete exhibtion thing in sept. yayyy.
Also managed to stumble upon a pass for the camden CRUEL in the eve. Its such an ace idea but for some reason (over sellingtickets + poor organisation + drunk people everywhere + camden) didnt work. Only saw the (admitedly good) Three Trapped Tigers. I think we decided that they were good but pretty much a band for musicians....'wow look at that (insert piece of equipment)' ' did you hear that time signature...sooooo tech' ect ect. although i play instraments andreally liked there set.
Sunday - long walks followed by scissor kick practicing session(with too late photgraphs.)
so much to do this week. more FT more everything and organising a night of sheer rock goodness.
love.
x